Meet our lovely herd. On the beach you can tell the girls with their red bridles and boys with yellow
Nora
Nora is a beautiful very dark jenny, approx 9 years old. She was seen going through a local auction needing a bit of TLC. She absolutly loves fuss and cuddles and has the softest coat! On the beach she will be the one lying down on a regular basis sleeping in the sun. If we can pursuade her to do some rides she will be one of the slowest and steadiest. No rushing our Nora :)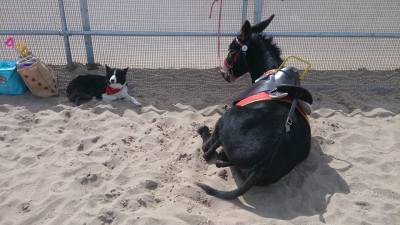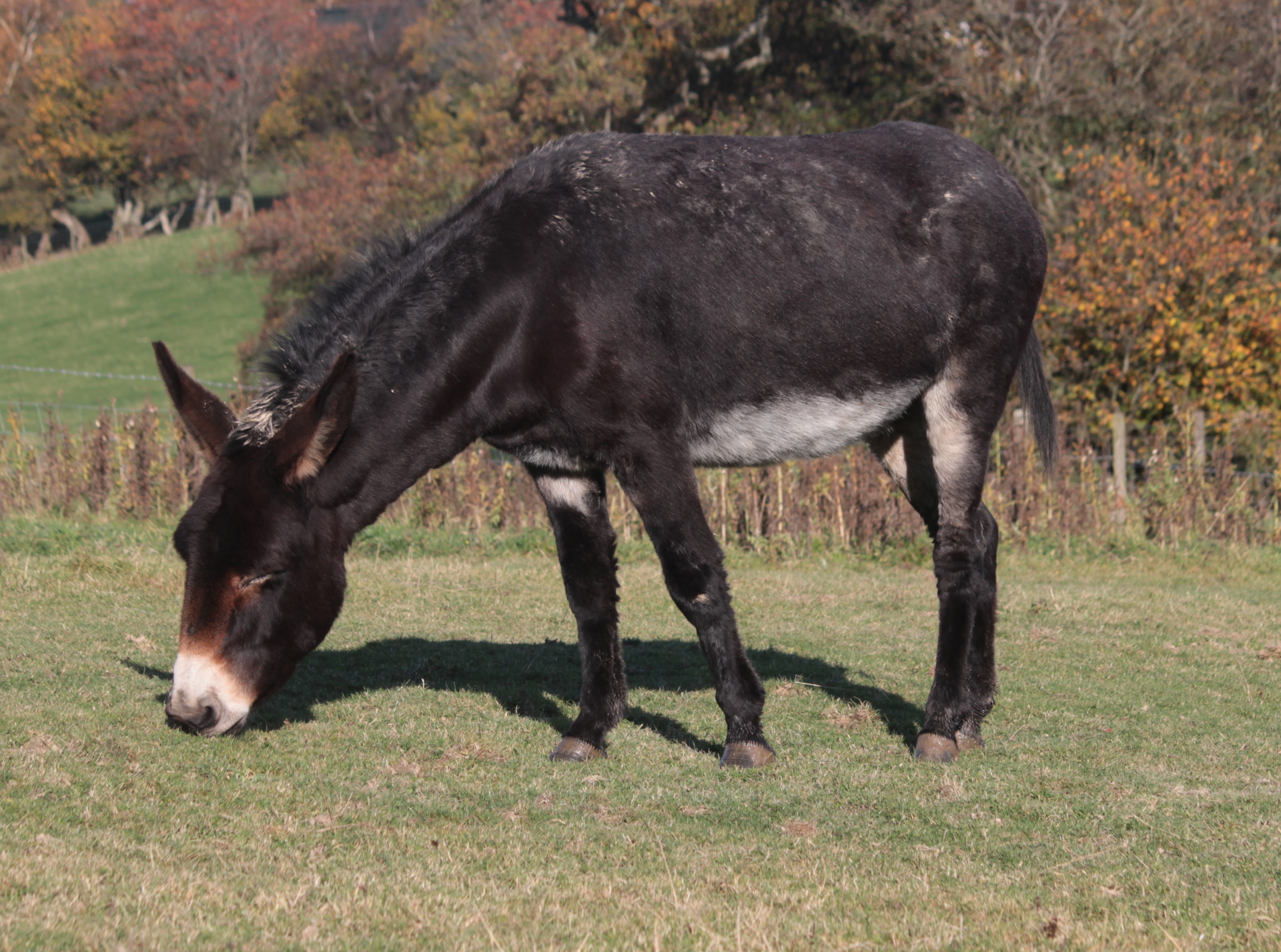 Polly
Polly is a beautiful grey jenny that was another spotted going through a local auction. She has a wonderful nature and is a good worker. She loves attention and fuss. She is brilliant on the beach and became a firm favourite last year. She has been getting larger in the belly over winter however so we are thinking she is going to be a mummy this summer 2016!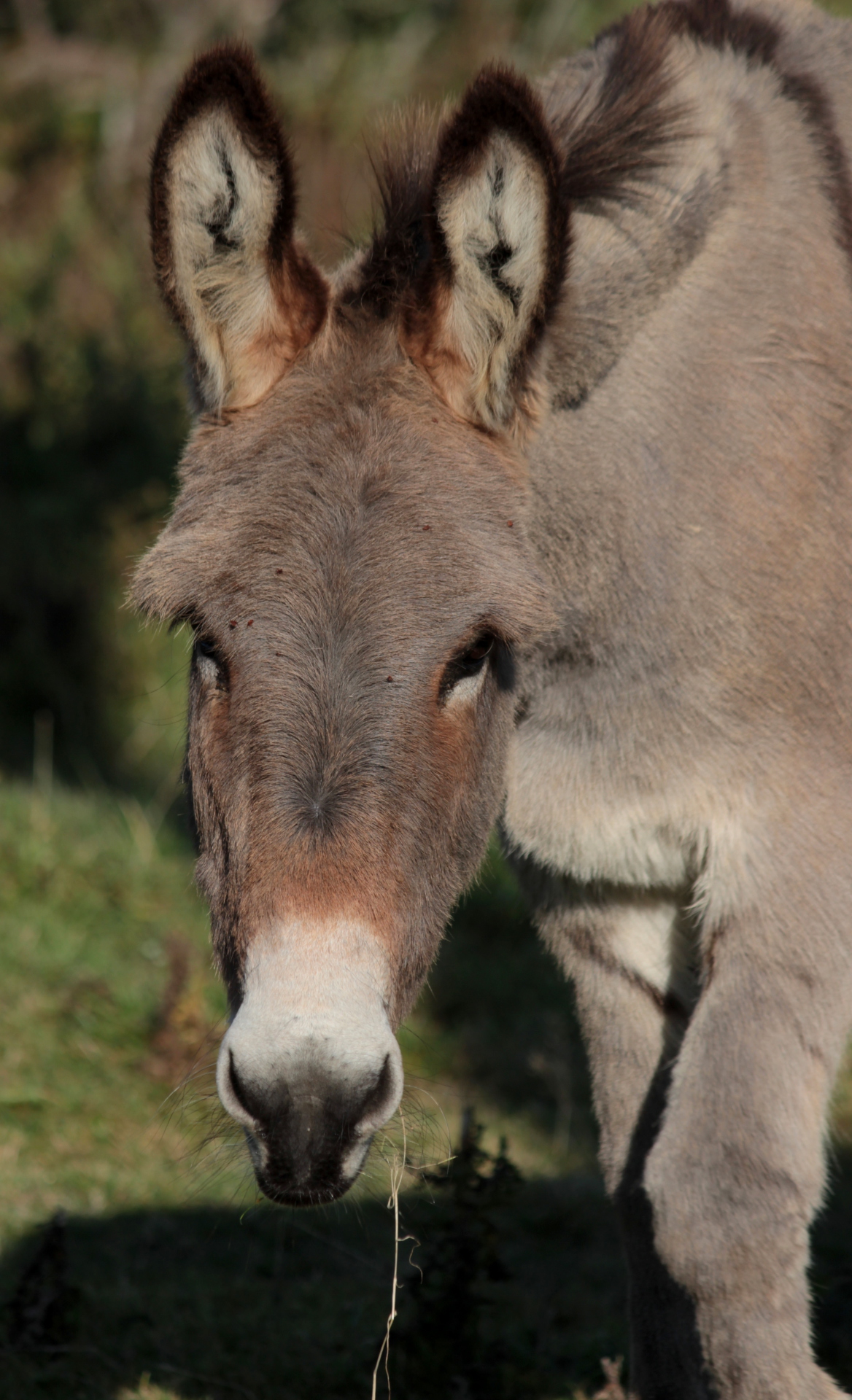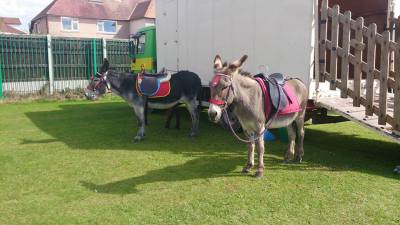 Murphy is a lovely light grey gelding donkey that was an import from Ireland before coming here. He was quite scared of having his ears touched and very head shy but with lots of fuss and cuddles he is now very friendly and loves attention. He is one of the lazy ones on the beach, taking his time with rides and often seen snoozing in the sun. He also cannot go home without his roll in the sand which is very popular for spectators.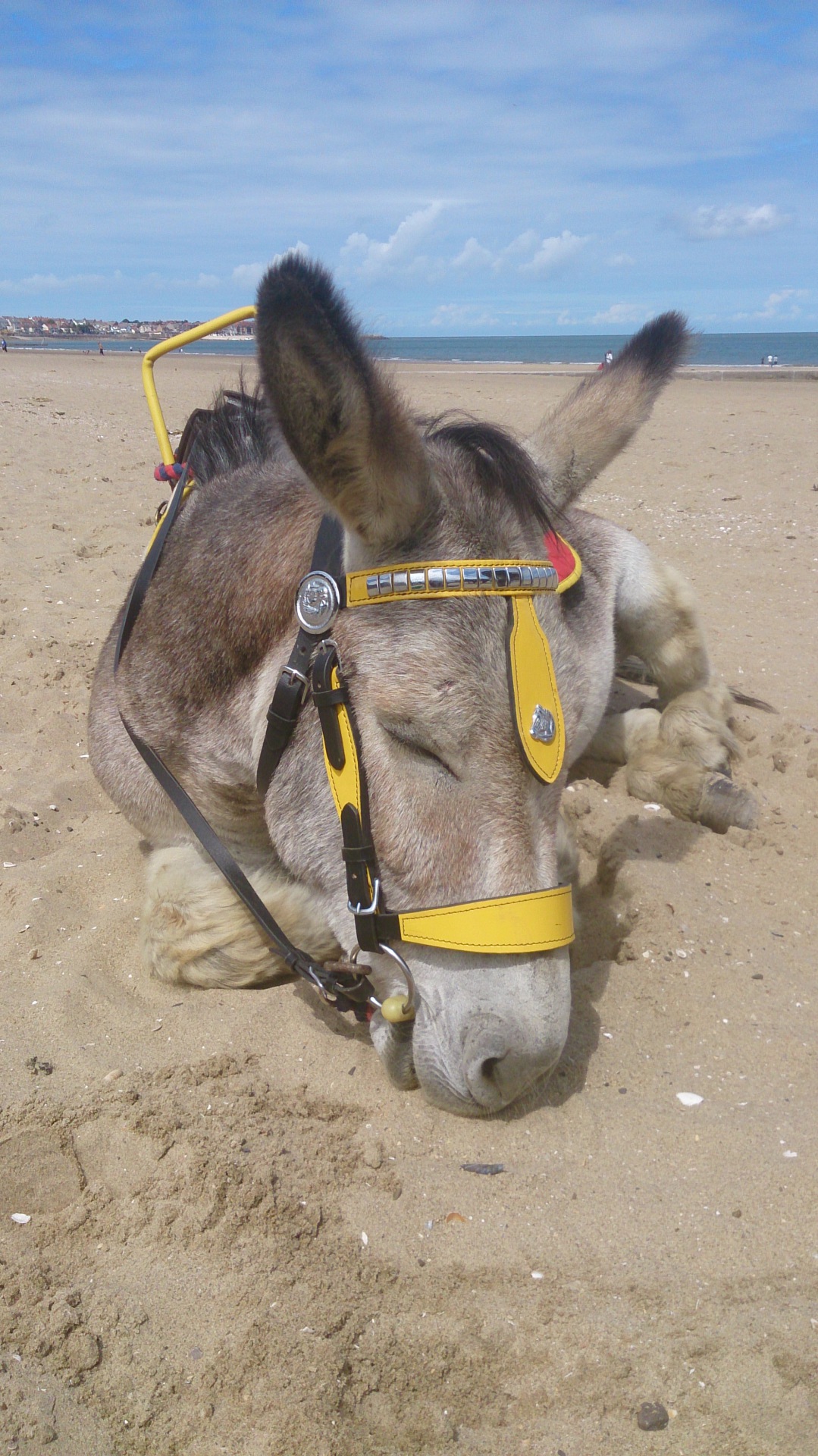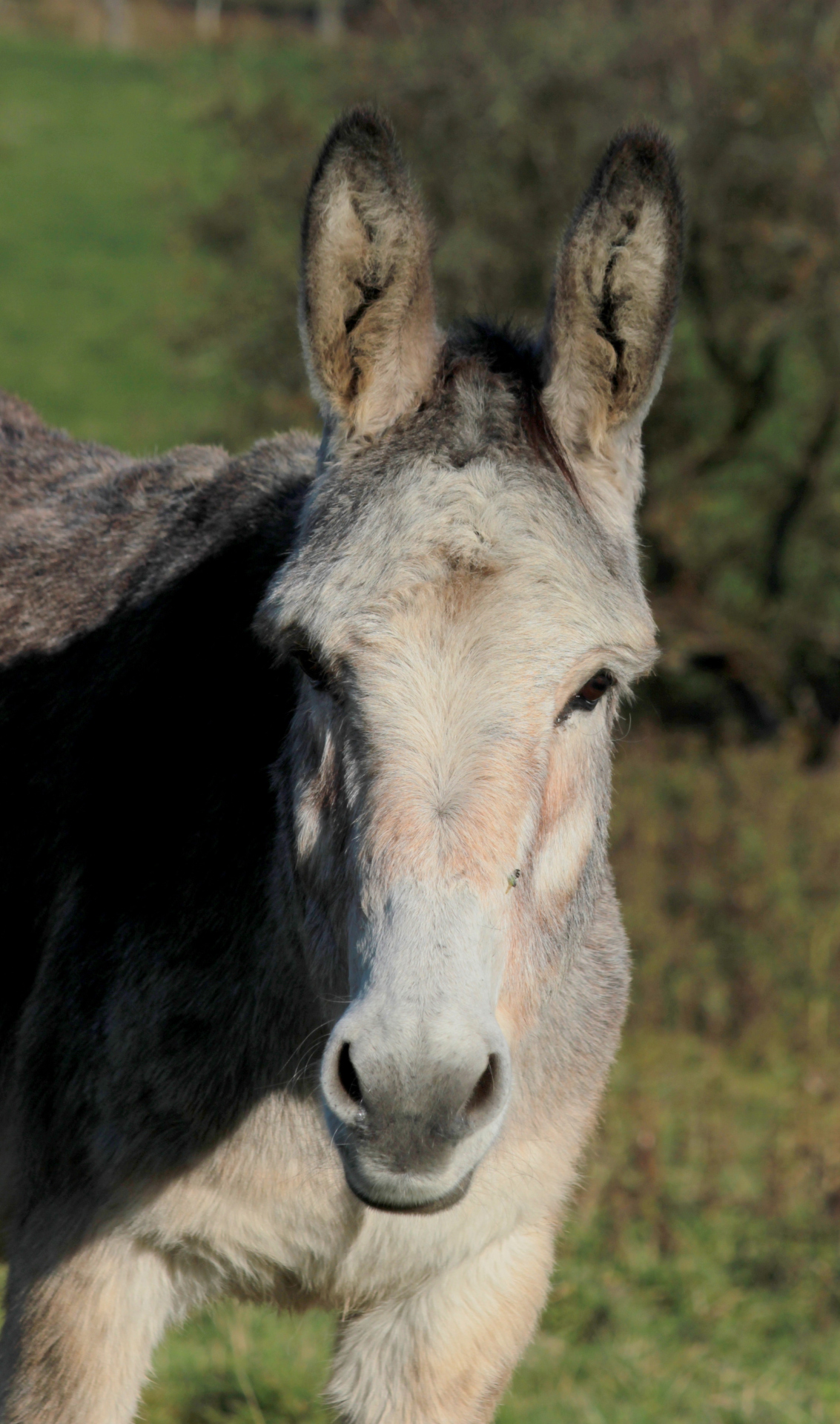 Jill came to us with her son Billy-Bob after seen going through a local auction. Now that Billy has been weaned she will hopefully enjoy her first season on the beach meeting new people. She has previously had a lot of foals so we are hoping to give her a break from being a mum and to go join working with children and enjoying the attention. After working her first year she was upgraded straight to Pro donkey! she attanded all major events with us and took to it like a star. She is a fabulous girl who will be with us for a long time.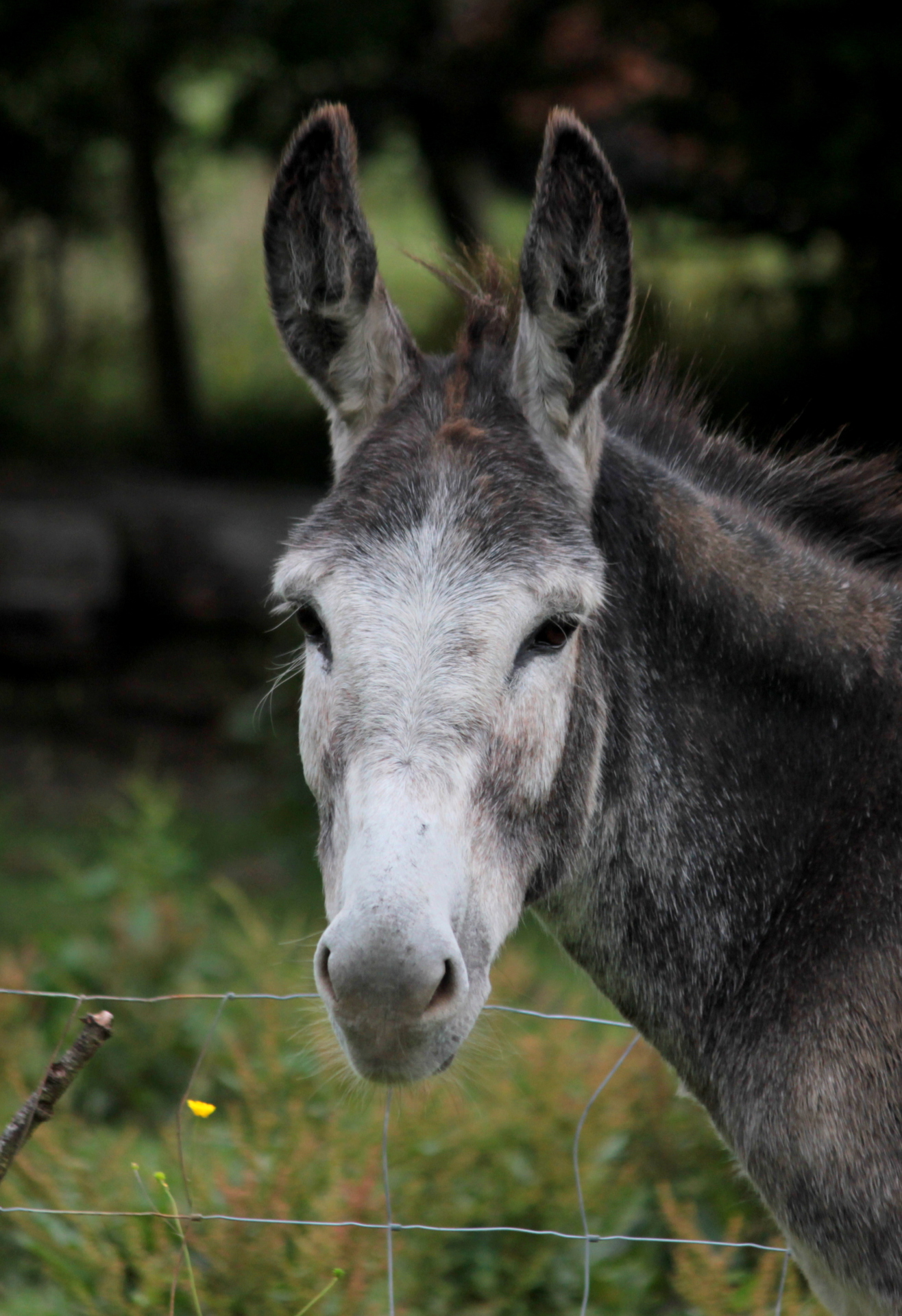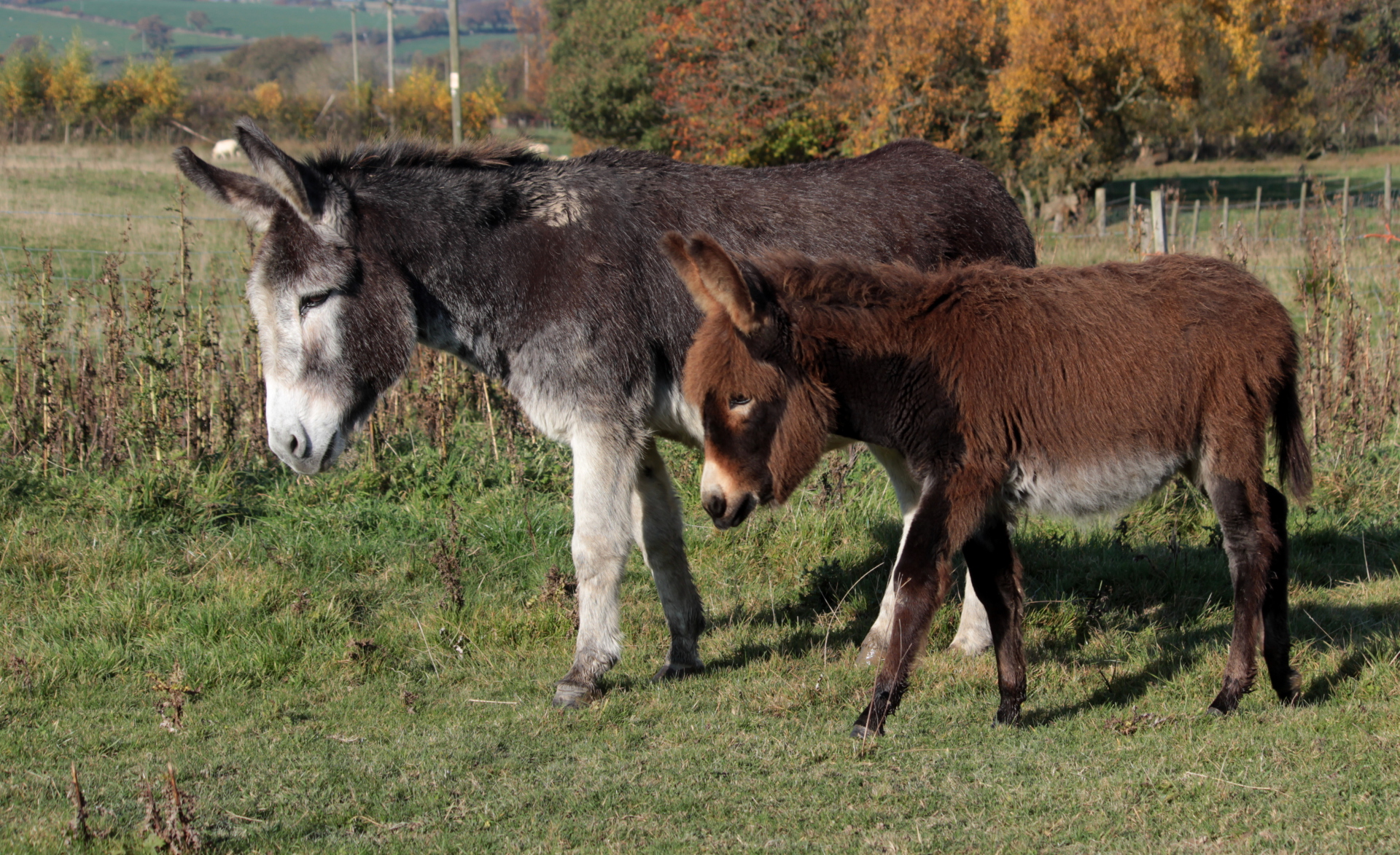 Billy - Bob is a very special little man. He came to us with his mother Jill from a local auction. He had a good summer enjoying what sun we had while everyone else was working and then over winter he became very special with his own santa suit visiting care homes and hospices with Bella. He was amazing, going in and out of peoples bedrooms and even up and down in the lifts. He was very popular and became well known, getting himself into several local papers. Since then he has attaned all major events with us and has been a little star. He is chief leaflet distributor and cuddle giver!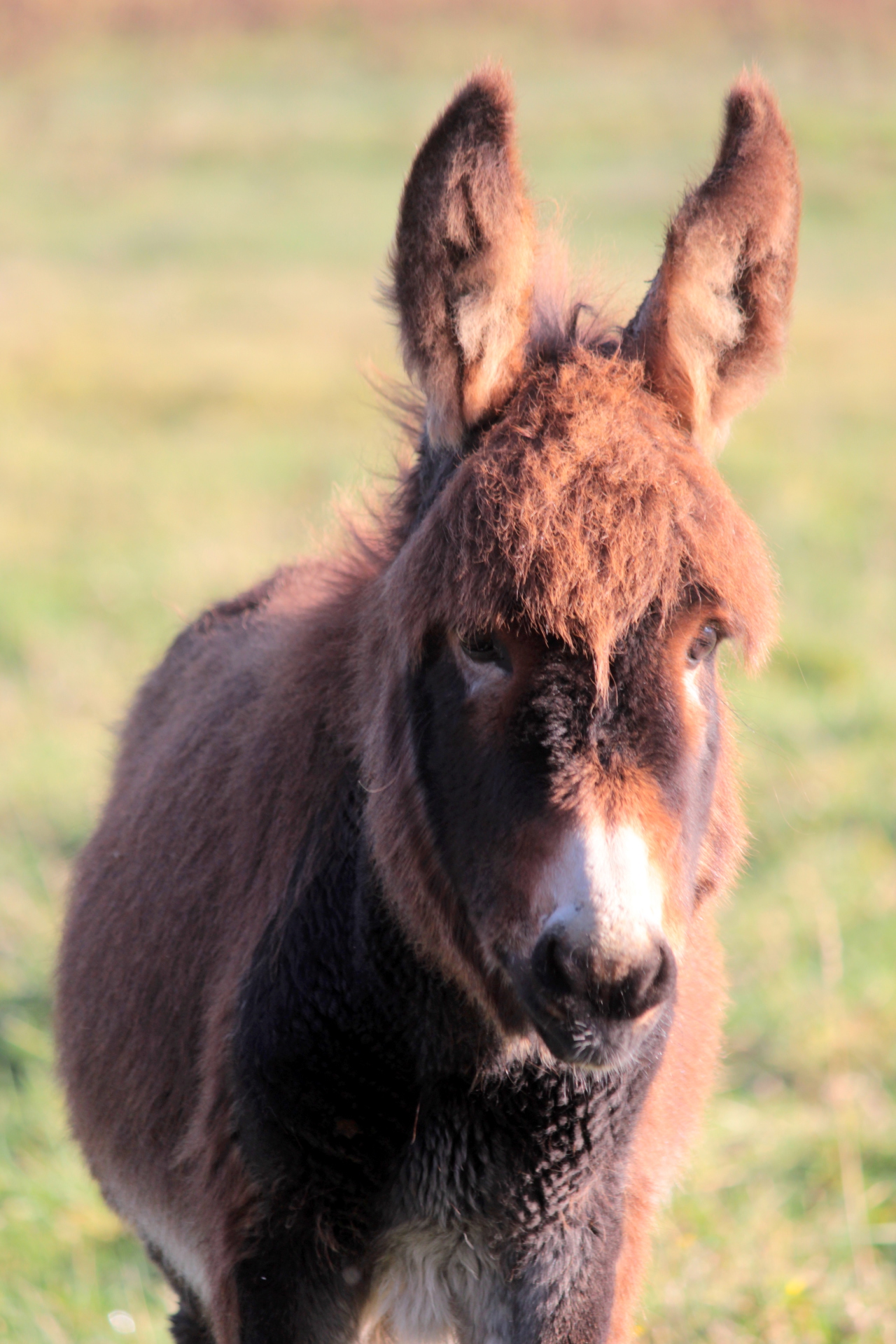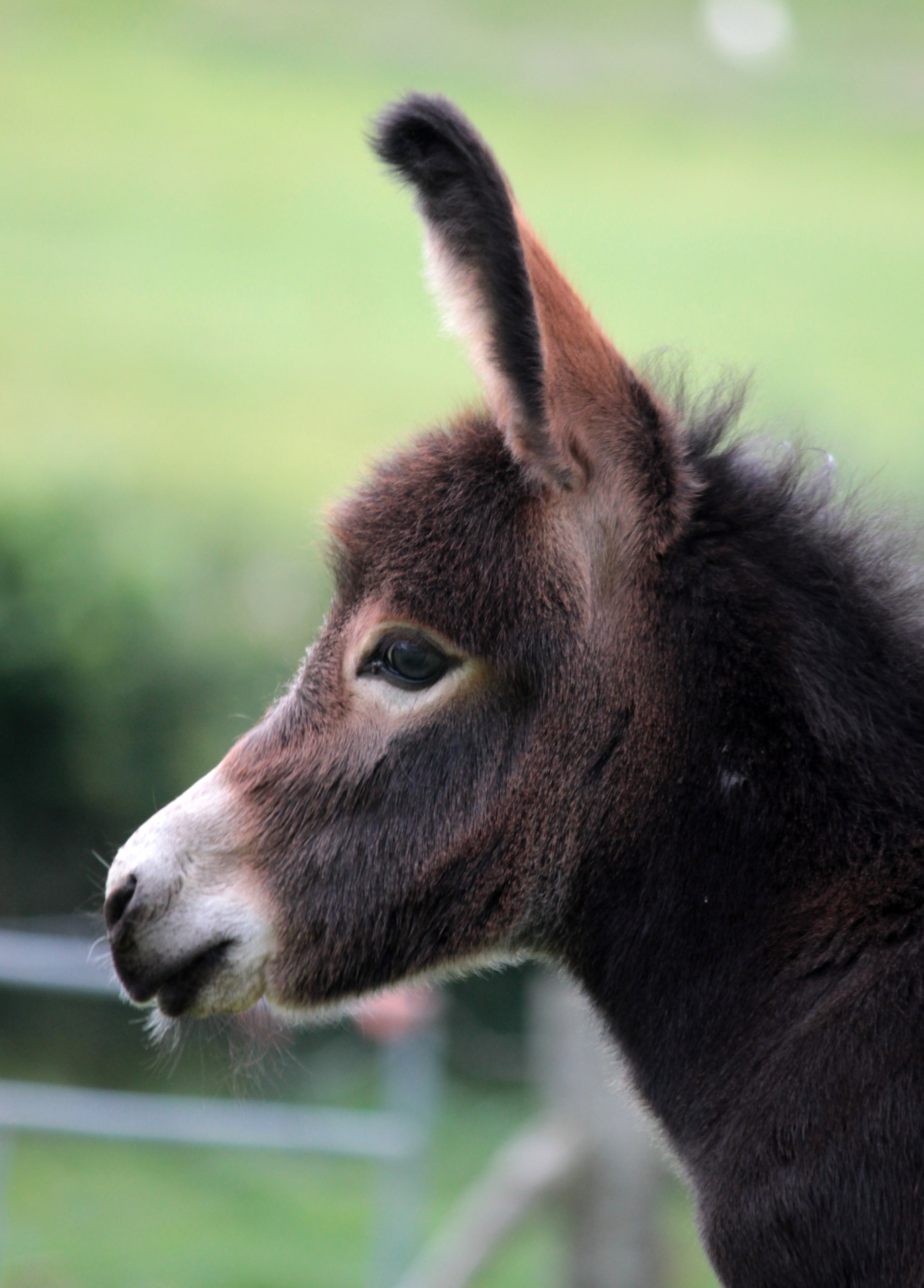 Trixie is a lovely sandy coloured jenny who is one of our newest arrivals. She is also one of the smallest. She has spent the winter getting to know everyone and come summer should hopefully be joining the group on the beach where im sure she'll be very popular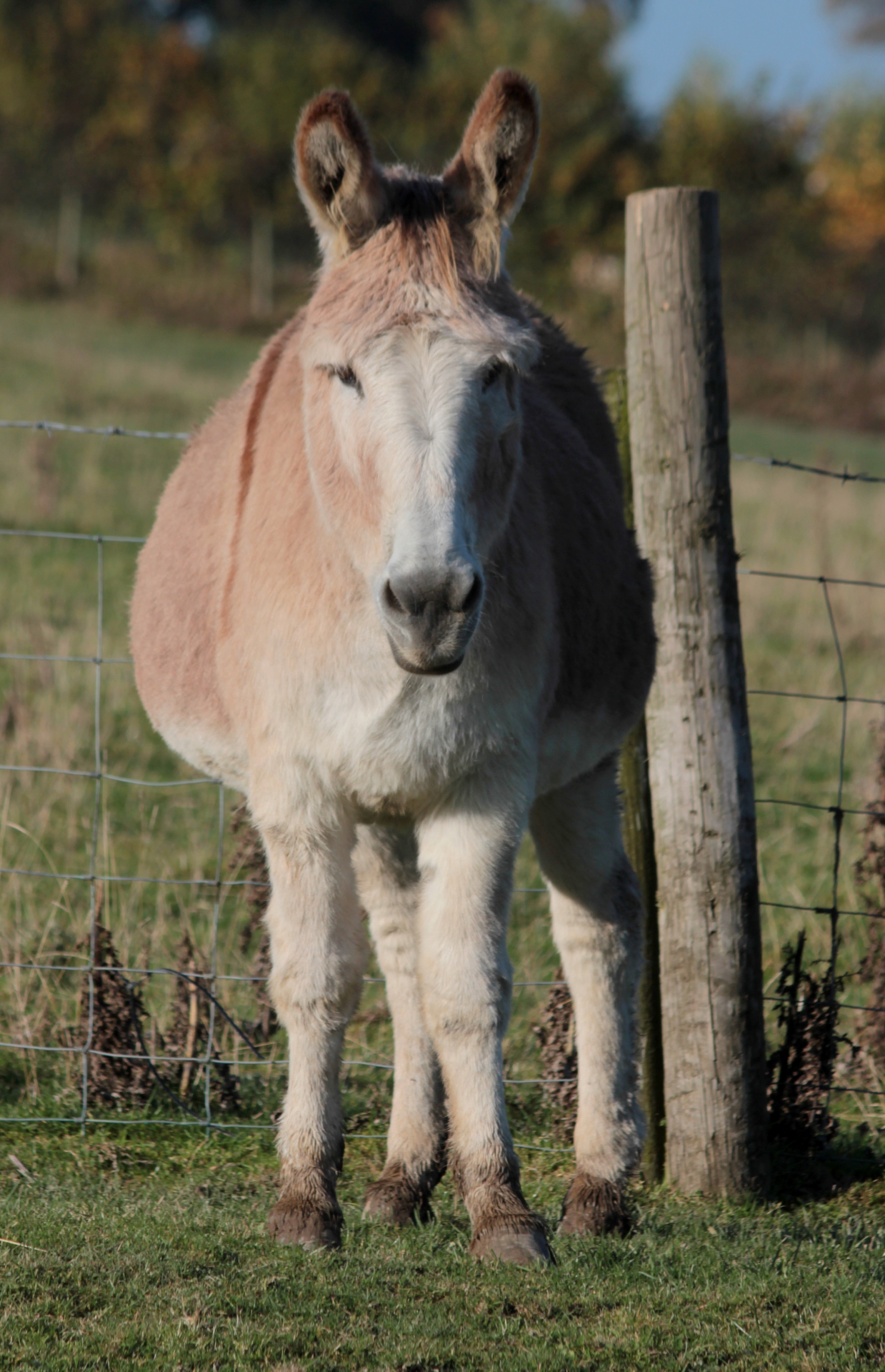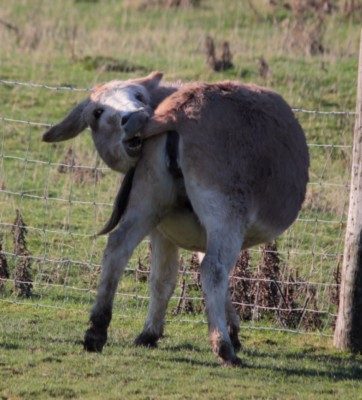 Naughty Paddy! Paddy is a real character and one of the first to be chosen by children. He is amazing with children and will work all day long. His best friend/enemy is my partner Alan and they very much have a love hate relationship. Alan adores Paddy and is very protective of him, and Paddy can often be seen giving Alan a sly bite on the bum for being so soppy! If you come to see Paddy on the beach you may want to bring some plasters for Alan as well :)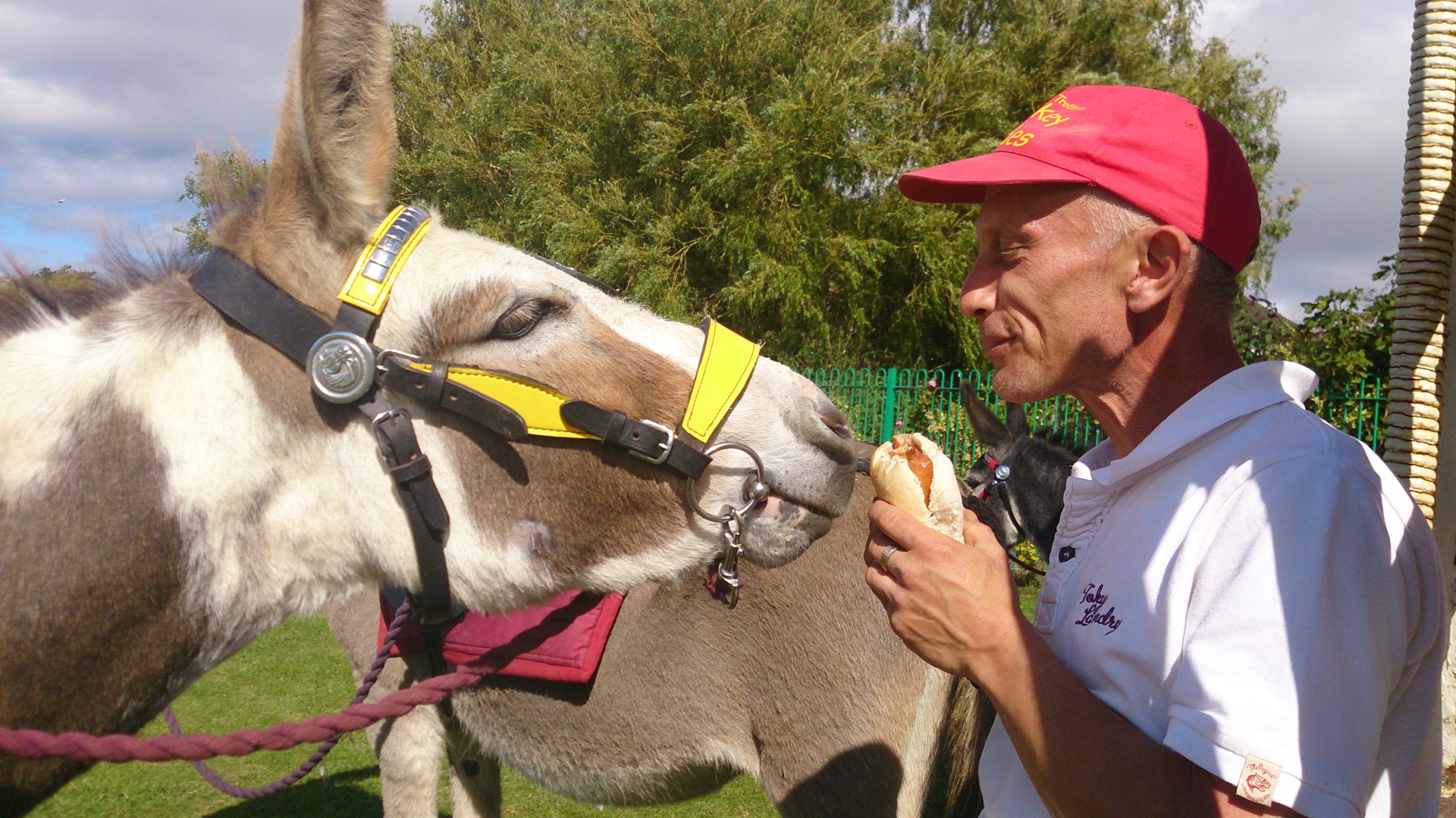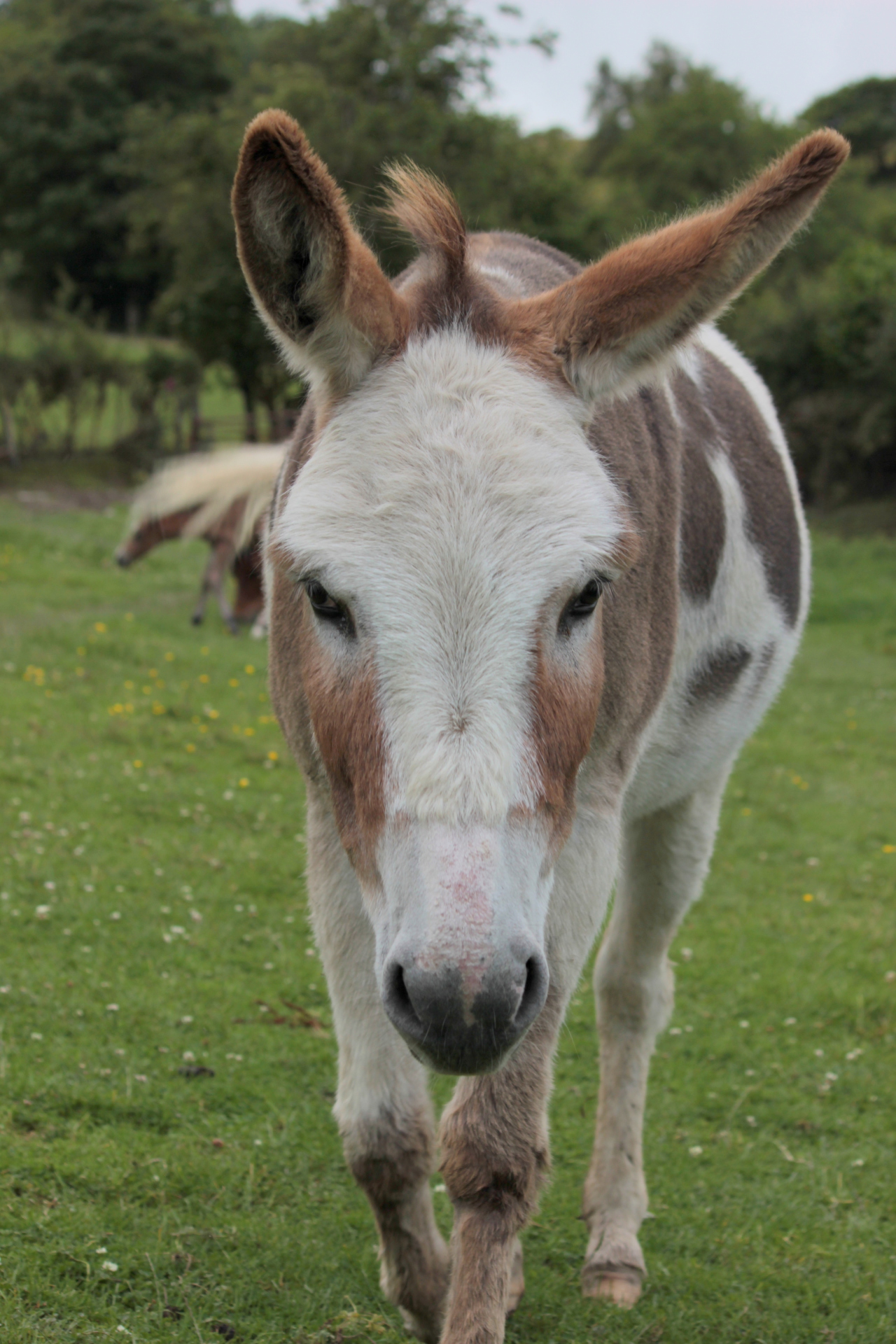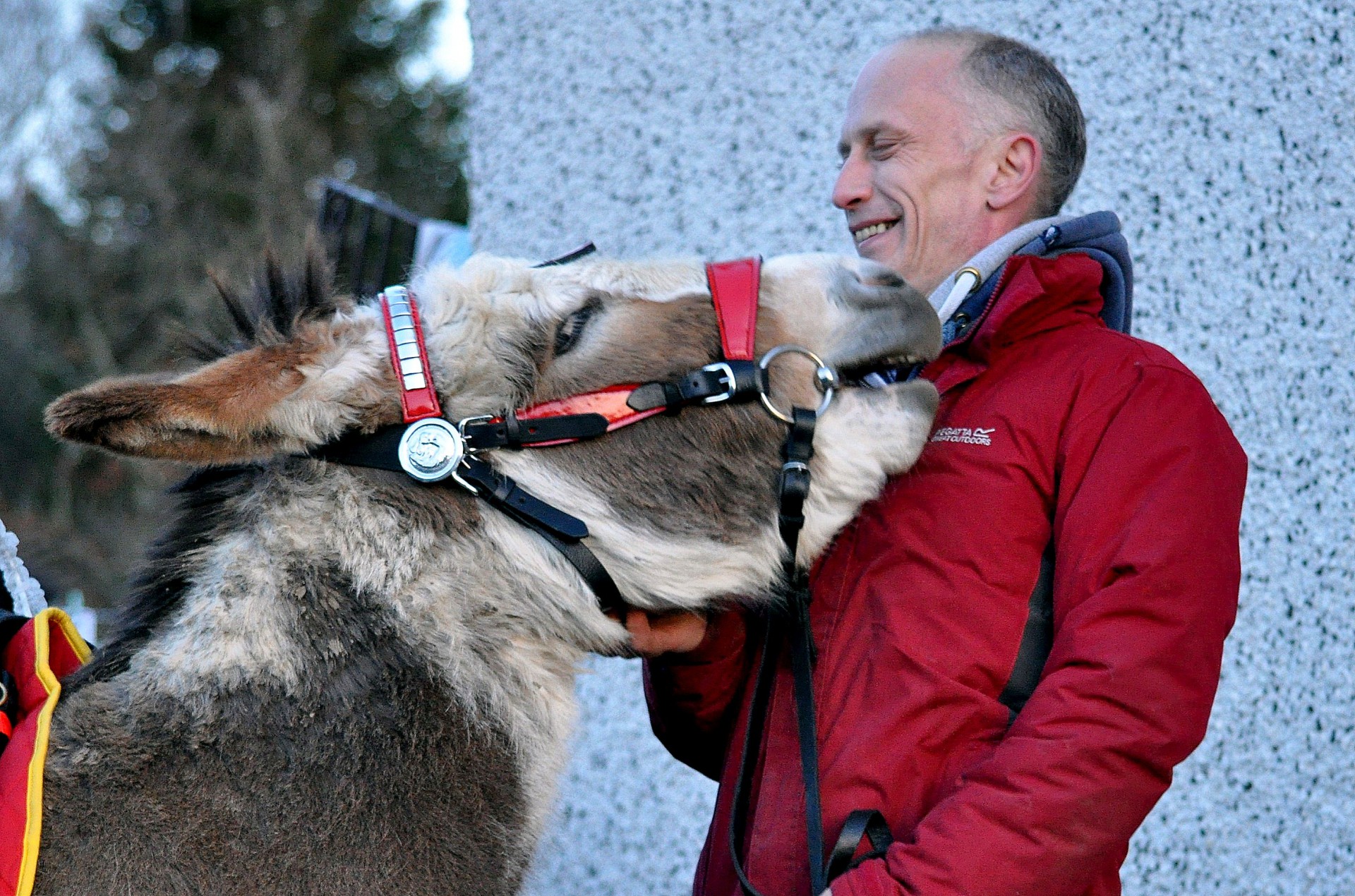 Lulu
Lulu is a lovely dark grey jenny with huge ears! She is also one of our biggest so is happy to take teenagers and light adults who are desperate for a ride. She is one of my personal favourites who works all day and is very easy going, She often has to pick up the work load from the lazy ones who just like to sleep in the sun! She is such a sweetie.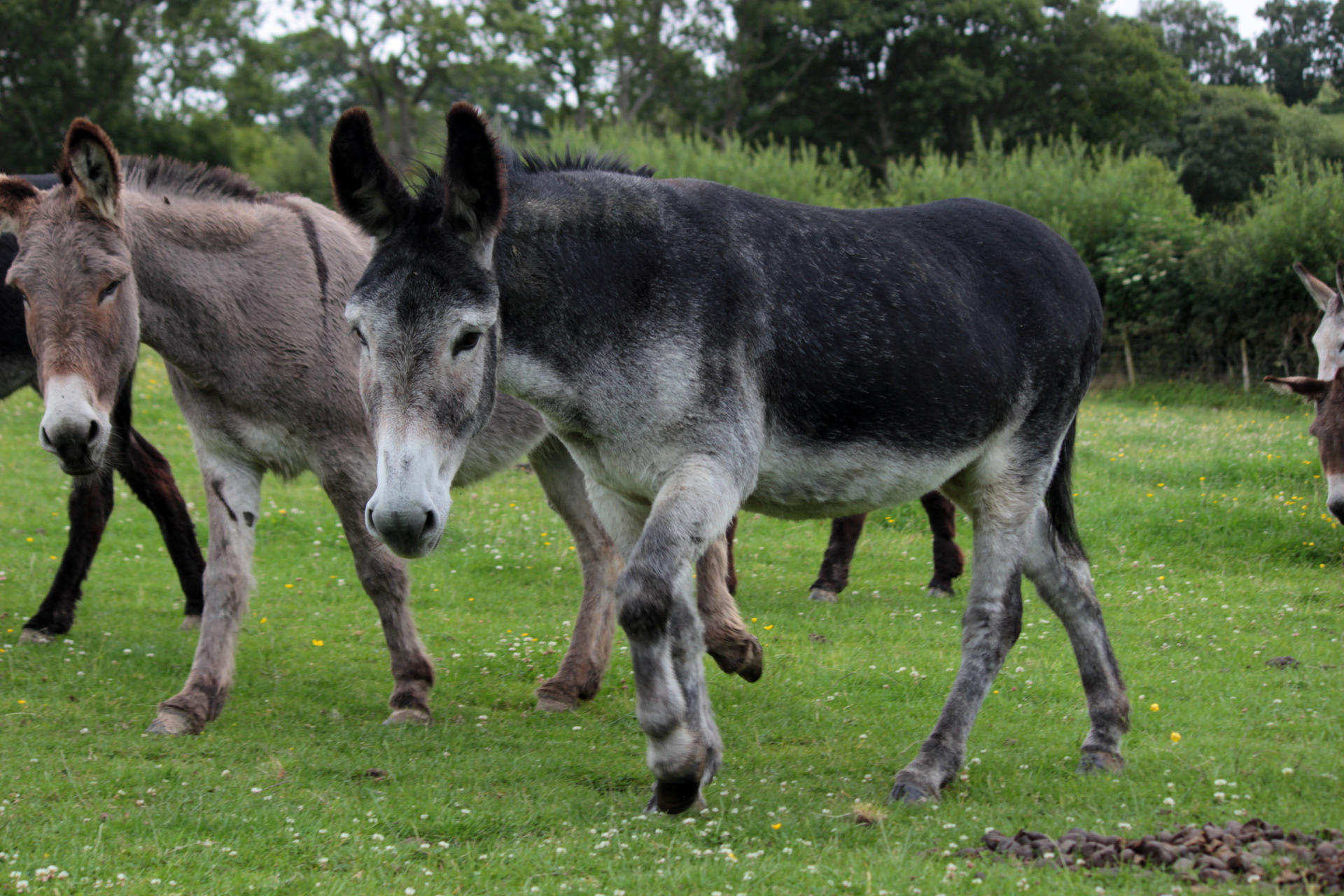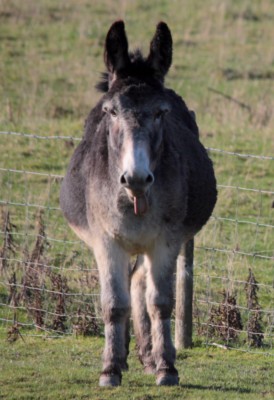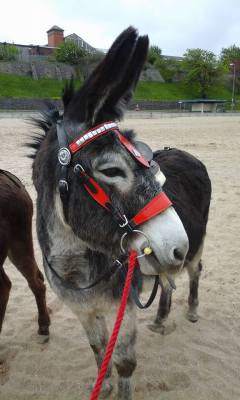 Bella is one of our prettiest donkeys and the most popular. She is wonderful with everybody and as well as being fantastic for beach rides and children, she also does care home visits to go and see the sick and elderley. She is an amazing little donkey and a firm favourite here.